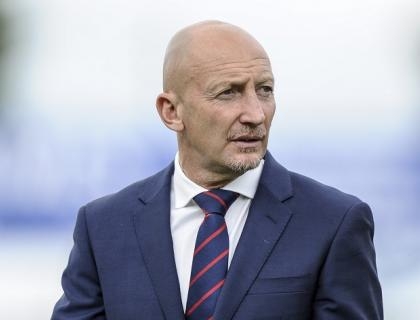 He is known just as much for his quick wit and one-liners in press conferences and interviews as he is for having now guided two teams into the top flight, but now the Bristol native wants his achievements to speak for him.
"I'm trying to talk in a way so people don't think I'm funny any more, I'm fed up with that," said the 50-year-old. "I'm not a comedian, I'm a football manager - at the end of the day that is what I do. You will have my interviews every week and they will be serious and I will be talking about football."
It may be hard for Holloway, whose side take on Tottenham on Sunday, to take things lightly at the moment as he works to add more depth to his squad and avoid the fate that befell Blackpool, the last team he guided into the top flight.
Relegated after just one season in which the Seasiders drew universal praise for their open and expansive play, Holloway is putting in the hours as he strives to find the right players to help Palace survive.
"You can ask my wife what time I finish and what time I start at the moment, she will tell you," he added.
"I'm watching clips of people and trying to play catch-up. I have watched Tottenham and I know what I'm doing. But I've also watched players and I don't think at this time last season Palace would have had a scouting network across Europe - it is tiring and it is hard work."
One signing of sorts that could prove invaluable to Holloway is the ProZone software that allows him access to statistics on player performances and fitness levels.
It is the type of system managers such as Sam Allardyce have utilised for some time and Holloway is hoping it can make a difference for the Eagles this season.
"I have a very helpful tool here where I can get a lot of information about how far people run, what miles they cover and what passing patterns they have got," he added.
Source: PA
Source: PA