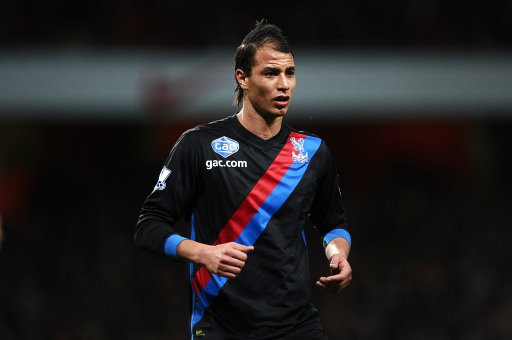 Fears that he would be beyond our pay structure were understandable, we are obviously not a rich club and having come from a once high profile status at Arsenal it seemed unlikely even at first that he would join us, in fact last season when he joined us on a one year contract his former club were paying a large proportion of his wages.
After our remarkable survival last season he could have looked to move on again or demand a high wage to stay at Palace but it looks like he seems settled here and has reportedly taken a wage decrease to stay at Selhurst Park.
This speaks volumes and shows that he is happy and maybe more importantly Tony Pulis is happy to have him. Chamack seems the type of player who needs a little trust and love for him to really blossom and a good goal return next season would repay his managers and the fans belief that he can achieve great things at our club.
His stats may have been slightly less than impressive last season including scoring only 5 goals but his work rate alone was a massive surprise. In the eyes of many fans he seemed like a skilled but somewhat lazy player, not keen on tracking back or defending, but at Palace his tackling and pressing was most definitely key in gaining us valuable points during tricky games. His natural hold up play and ability to lay balls off to other attackers became more obvious as he got much needed game time.
His continued presence brings an important stability to the team, having been there a year now and with Pulis and the players fully accustomed with each other his team effort and link up play will be a huge plus for us. Images of a strong, determined, unselfish front man laying balls off left and right to quick attackers like Gayle and Bolasie to tear through defences ala Liverpool 3-3 can do nothing but bring hope for another successful season in the Premier League. And if all that isn't enough surely no one can resist annoying Gary Barlow with a quick rendition of "I want Chamakh for good".